Regular price
Sale price
$8.95 USD
Unit price
per
Sale
Sold out
Attention all gun owners! Are you looking for a reliable and effective way to lubricate your firearms? Look no further! Introducing GunWerkz Gun Oil, the solution to all your lubrication needs.

At GunWerkz, we understand the importance of proper gun maintenance and the role that lubrication plays in ensuring the performance and longevity of your firearms. That's why we have created a high-quality, long-lasting liquid oil that will keep your guns functioning perfectly. Our product is made in the USA, ensuring that you are getting a top-quality product.

One of the key benefits of GunWerkz Gun Oil is that it helps prevent jamming. No one wants their firearm to malfunction at an inopportune moment. With GunWerkz Gun Oil, you can be confident that your gun will perform smoothly and efficiently, giving you peace of mind in any situation.

Another advantage of GunWerkz Gun Oil is that it protects against corrosion. Exposure to the elements can take a toll on your firearm, but with GunWerkz Gun Oil, you can rest assured that your gun is protected against rust and other forms of corrosion. Proper lubrication is key to maintaining the longevity of your firearms and GunWerkz Gun Oil delivers just that.

Not only is GunWerkz Gun Oil effective, it is also affordable. Our product offers the best value for your money, making it a great investment for anyone looking to keep their firearms in top condition. Whether you're a seasoned gun enthusiast or a beginner, GunWerkz Gun Oil is a must-have for any gun owner.

If you want a reliable and affordable solution for lubricating your firearms, GunWerkz Gun Oil is the answer. Say goodbye to poor-performing guns and hello to smooth, protected firearms with GunWerkz Gun Oil. Order yours today and see the difference for yourself!
FULL SYNTHETIC
NON TOXIC
ANTI-WEAR ADDITIVES
OXIDATION INHIBITORS
CORROSION INHIBITORS
FLASH POINT 480º F
 Safe to use on your Browning, Ruger, Winchester, Smith & Wesson, Colt, Glock, Stag Arms, Kimber, Remington, Sig Sauer, Mossberg, Taurus, Savage, Henry, Sako, CZ, Kel-Tec, H&K, Kahr, FHN, SKS, Husgvarna, Chiappa, Springfield, Franchi, Berreta, Benneli, Perazzi, Mauser, Panther, Marlin and many more. For use on your guns, rifles, pistols, revolvers, shot guns, black powder guns, tactical guns, handguns, concealed carry guns, hunting guns, hunting rifles. Cleans your AR-15, AR-10, 1911, 38 special, 45, M1 Garrand, 9mm, 223, 308 and all other firearms.
Share
View full details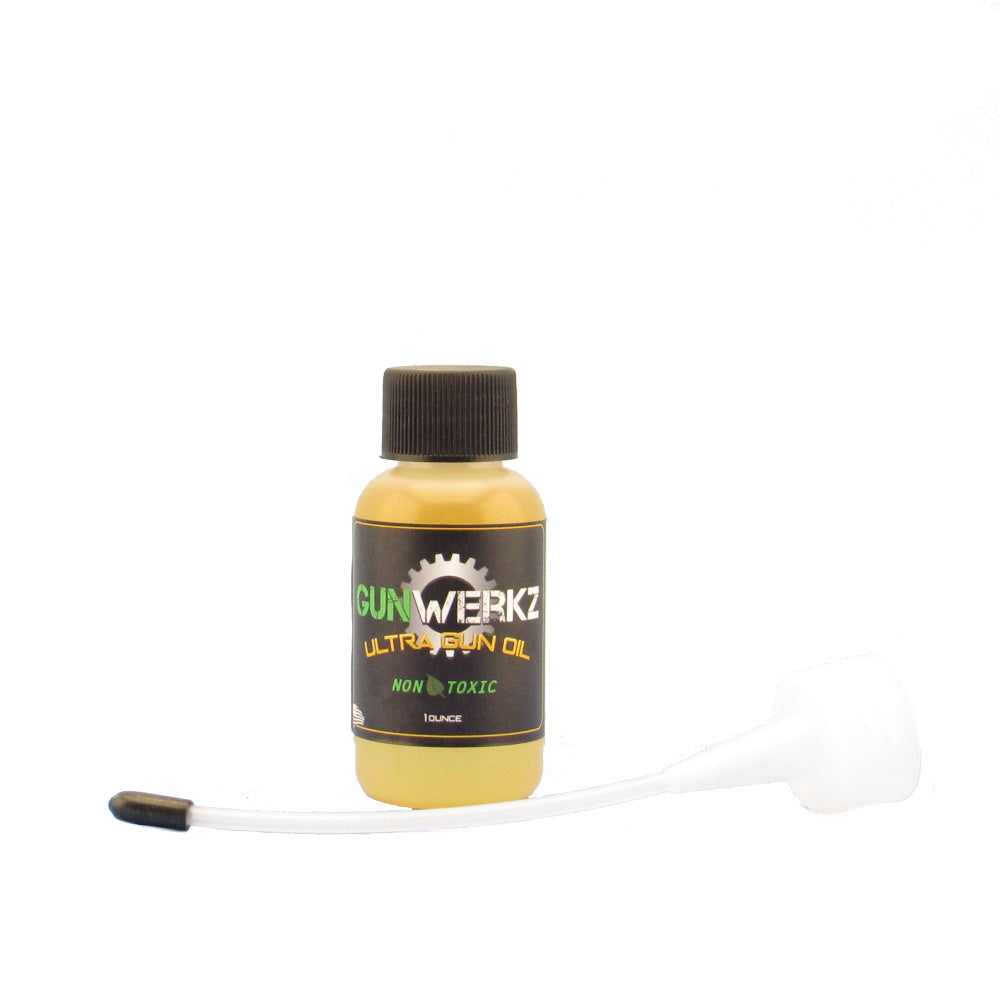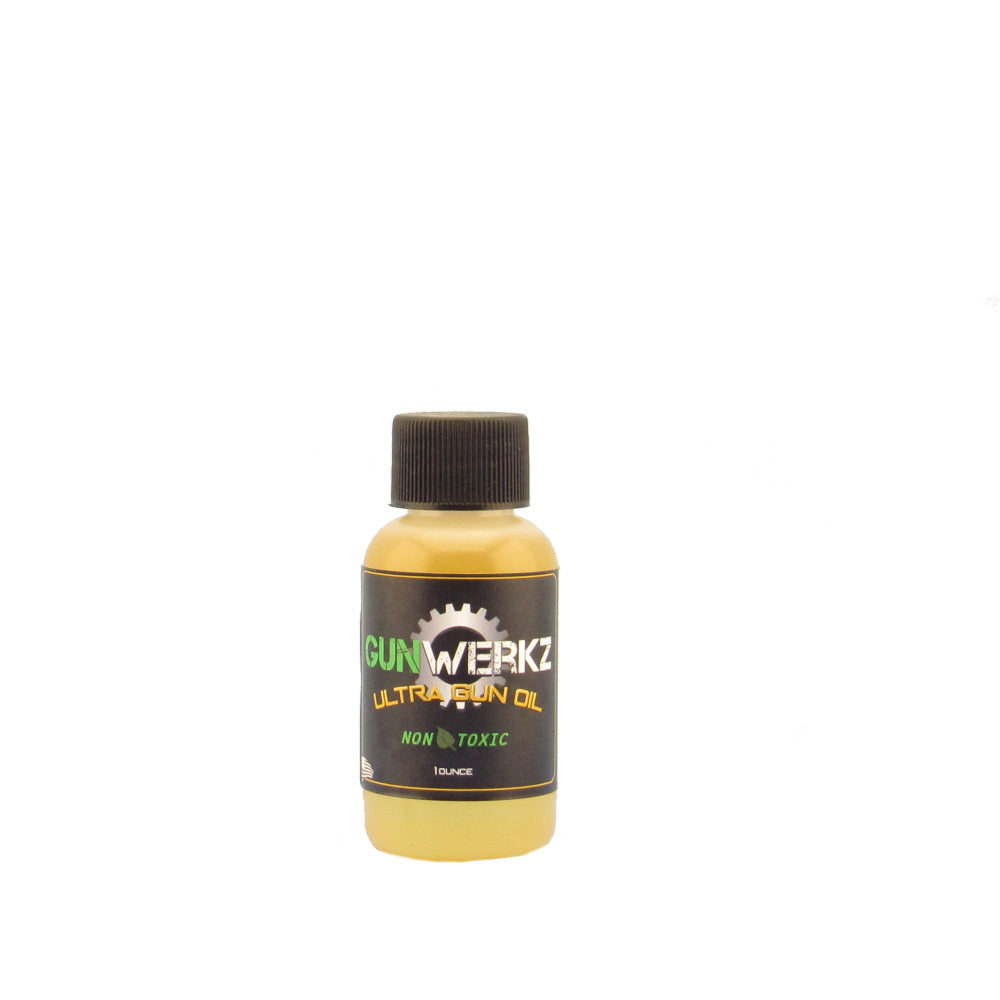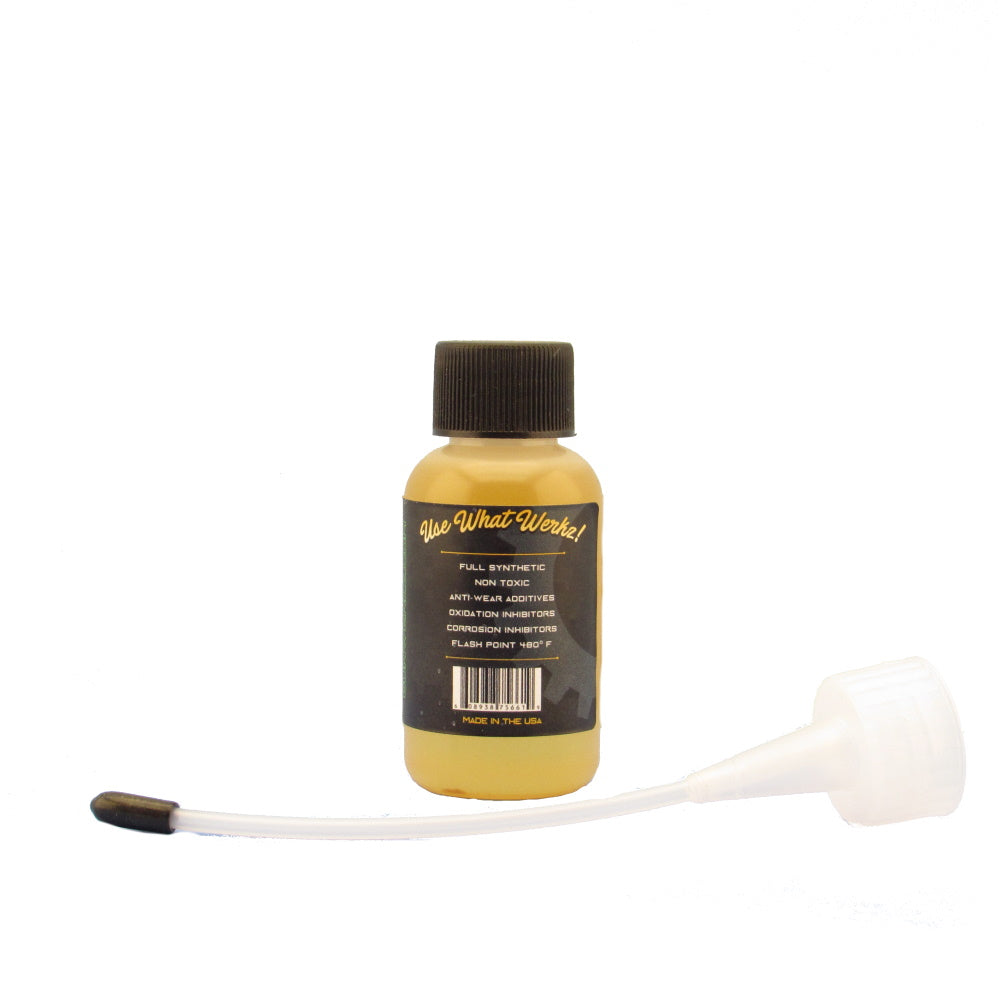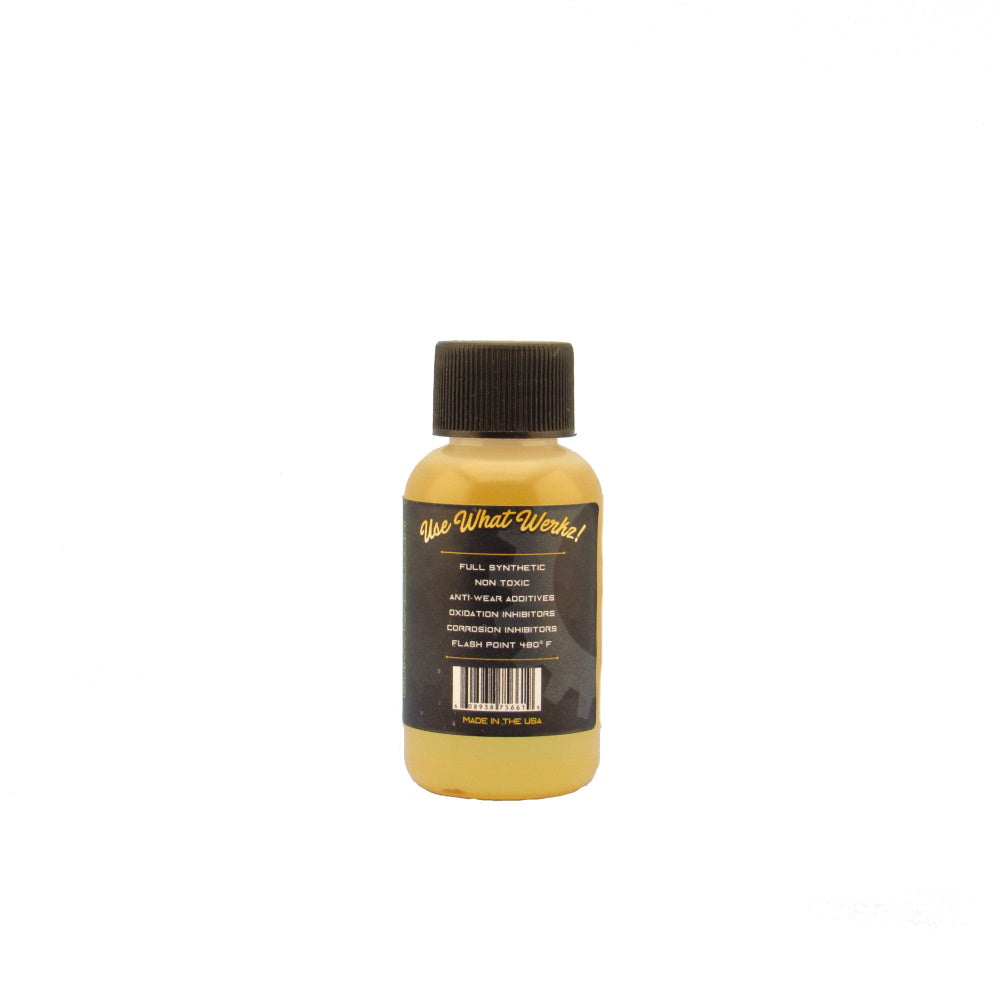 Shipping and Returns

Economy shipping is free and if you are not satisfied, contact us.