Regular price
Sale price
$21.95 USD
Unit price
per
Sale
Sold out
Attention all gun enthusiasts and owners! Are you tired of using harsh, toxic solvents that dry out your hands and leave a greasy residue on your firearms? Look no further! Introducing GunWerkz Gun Cleaner, the solution to all your cleaning woes.
At GunWerkz, we understand the importance of keeping your firearms in top condition. That's why we have created a non-toxic solvent that will leave your guns shining and functioning like new. Our product is made in the USA, ensuring that you are getting a top-quality product.
One of the key benefits of GunWerkz Gun Cleaner is that it is non-toxic. Unlike other solvents on the market, our product won't harm you or the environment. No more harsh chemicals on your skin, our cleaner has a pleasant odor compared to others on the market. You can use GunWerkz Gun Cleaner with confidence knowing that it is safe for you and the planet.
Another advantage of GunWerkz Gun Cleaner is that it is low evaporating, you can leave it on for 2 weeks and come back to it and clean your dirtiest gun.  It also leaves no greasy residue and is easy to wipe off. Say goodbye to the frustration of waiting for your gun to dry or worrying about the residue affecting your firearm's performance. GunWerkz Gun Cleaner gets the job done quickly and efficiently, leaving your gun looking and functioning like new.
Not only is GunWerkz Gun Cleaner effective, it is also affordable. Our product offers the best value for your money, making it a great investment for anyone looking to keep their firearms in top condition. Whether you're a seasoned gun enthusiast or a beginner, GunWerkz Gun Cleaner is a must-have for any gun owner.
In conclusion, if you want a safe, effective, and affordable solution for cleaning your firearms, GunWerkz Gun Cleaner is the answer. Say goodbye to harsh, toxic solvents and hello to non-toxic pleasant smelling GunWerkz Gun Cleaner. Order yours today and see the difference for yourself!
Share
View full details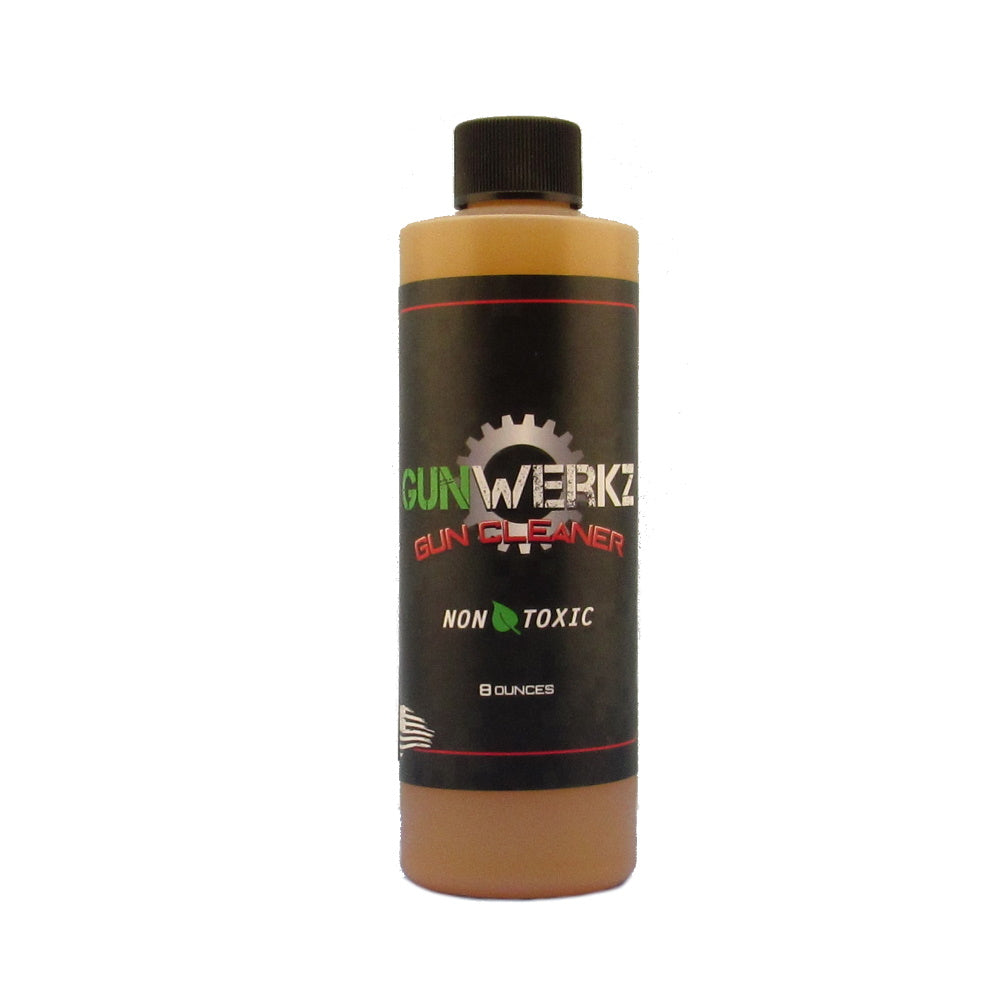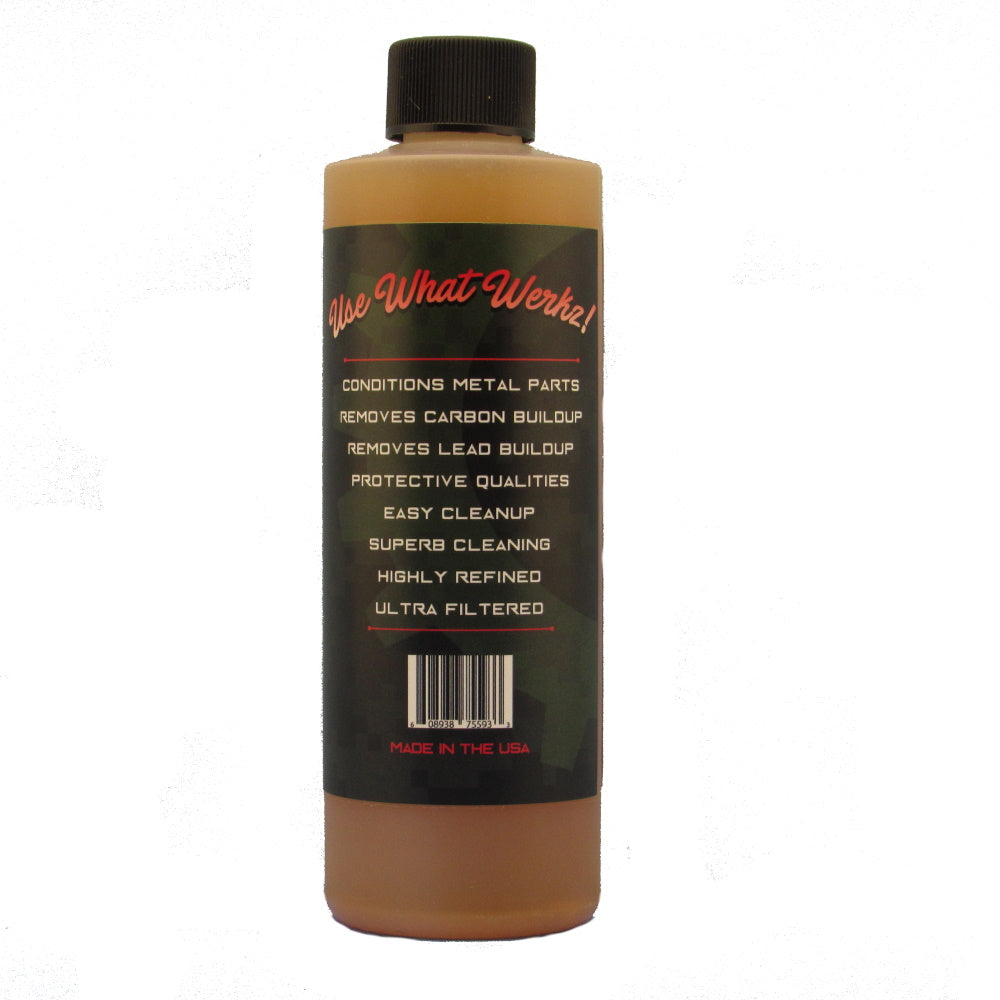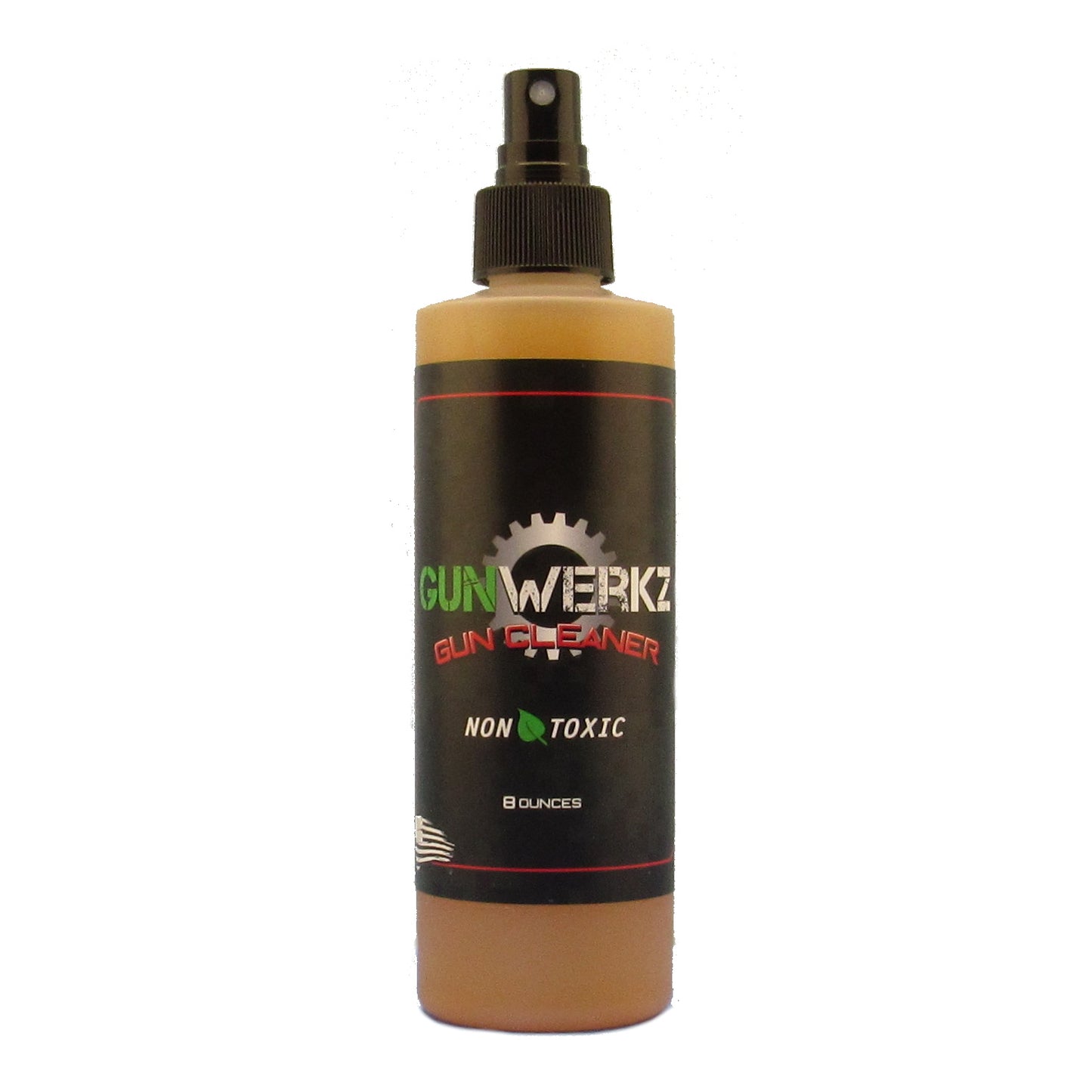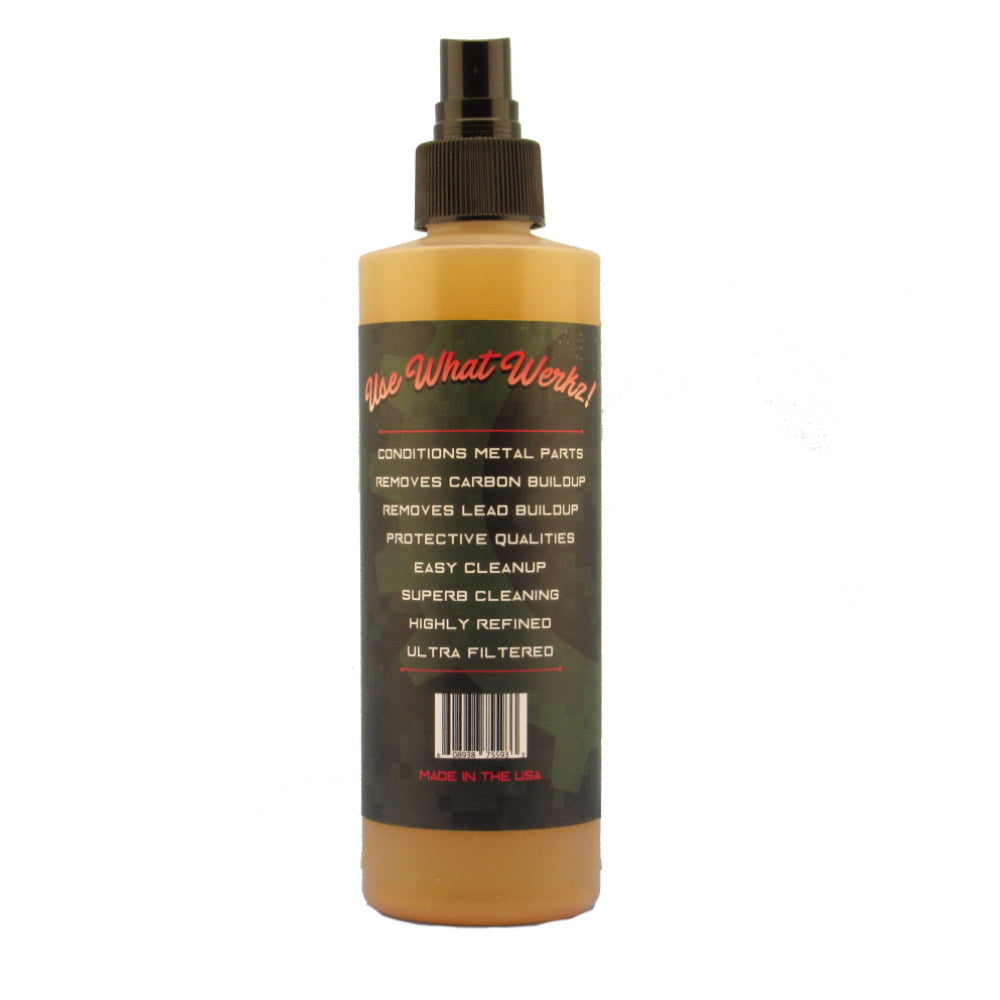 Shipping and Returns

Economy shipping is free and if you are not satisfied, contact us.