Regular price
Sale price
$17.95 USD
Unit price
per
Sale
Sold out
The .45 Caliber Bore Viper from Fett Affen
is a revolutionary product that cleans a bore more quickly than with the traditional method. With a single pull of the BoreViper, you will have a barrel that is clean and ready for action. The
incorporated bronze brush
efficiently loosens hard fouling and lead. The woven cotton floss that follows finishes with the final clean up.  The
Bore Viper
has 155 times more cleaning area than a standard patch, making for a cleaner bore in less time.  Also, it is completely washable so you can reuse it over and over. The brass-weight on the end of the cord is imprinted with the bore size and slips easily down the barrel. It has no exposed metal to damage the rifling or crown of your barrel. The
Bore Viper
is an excellent product to use at home, at the range or out hunting.
How to clean your barrel with the .45 Caliber Bore Viper:
Scrubs and cleans in a single step. First, apply 
Gun Cleaner
to the front of the cord,  drop the cord into the bore and pull through one or two times.  Then apply
Ultra Gun Oi

l
to the end and pull through one more time. This last step applies a thin film of oil down the barrel to protect the finish.  The built in, bench-quality phosphor bronze brush and braided floss scrub, clean and oil the bore in just minutes. Washable and reusable; lightweight design wraps up neatly for easy storage and carry.
The Bore Viper .45 Caliber may be tight fitting when new. If it is difficult to pull through bore, it may be easier to step on the brass "sniglet" end of the pull cord with your foot while pulling up on the firearm.
Prepare your firearm to be an effective weapon for the hunt with the
Fett Affen Bore Viper
Bore Cleaner. The pull cord is quick and easy to use to remove fouling and residue from the bore of your rifle or pistol. It packs easily into your gun case and is machine washable. And, it helps your gun last for years when you clean with the
Fett Affen Bore Viper
Bore Cleaner.
Detailed Instructions:
Check out this website;
https://keepgunssafe.com/how-to-use-bore-snake/
Share
View full details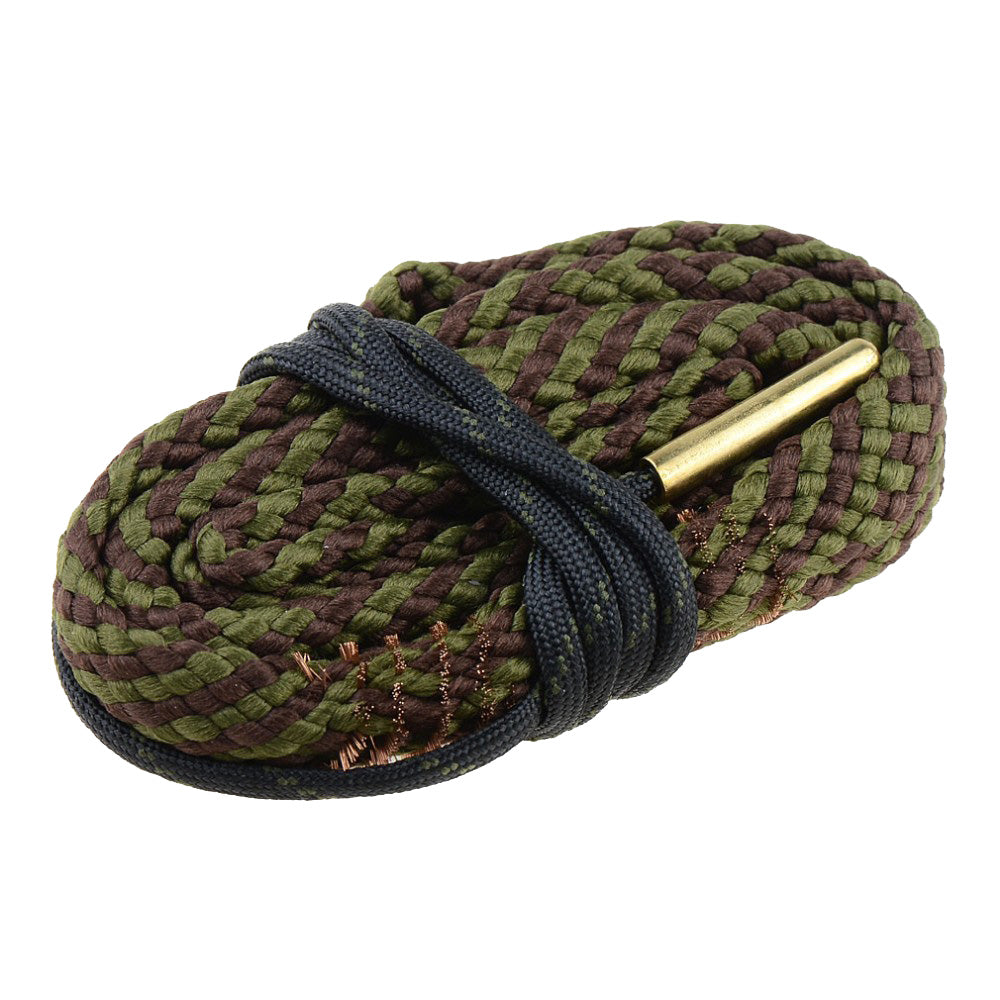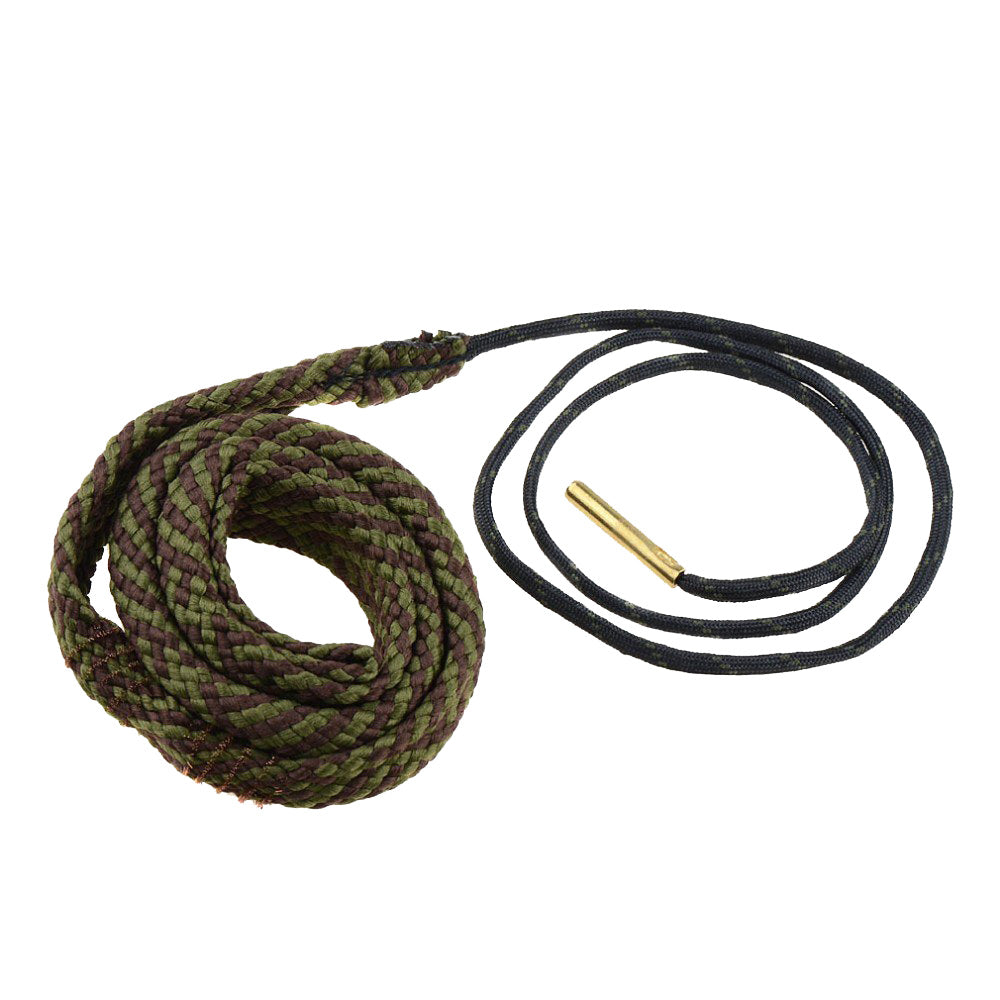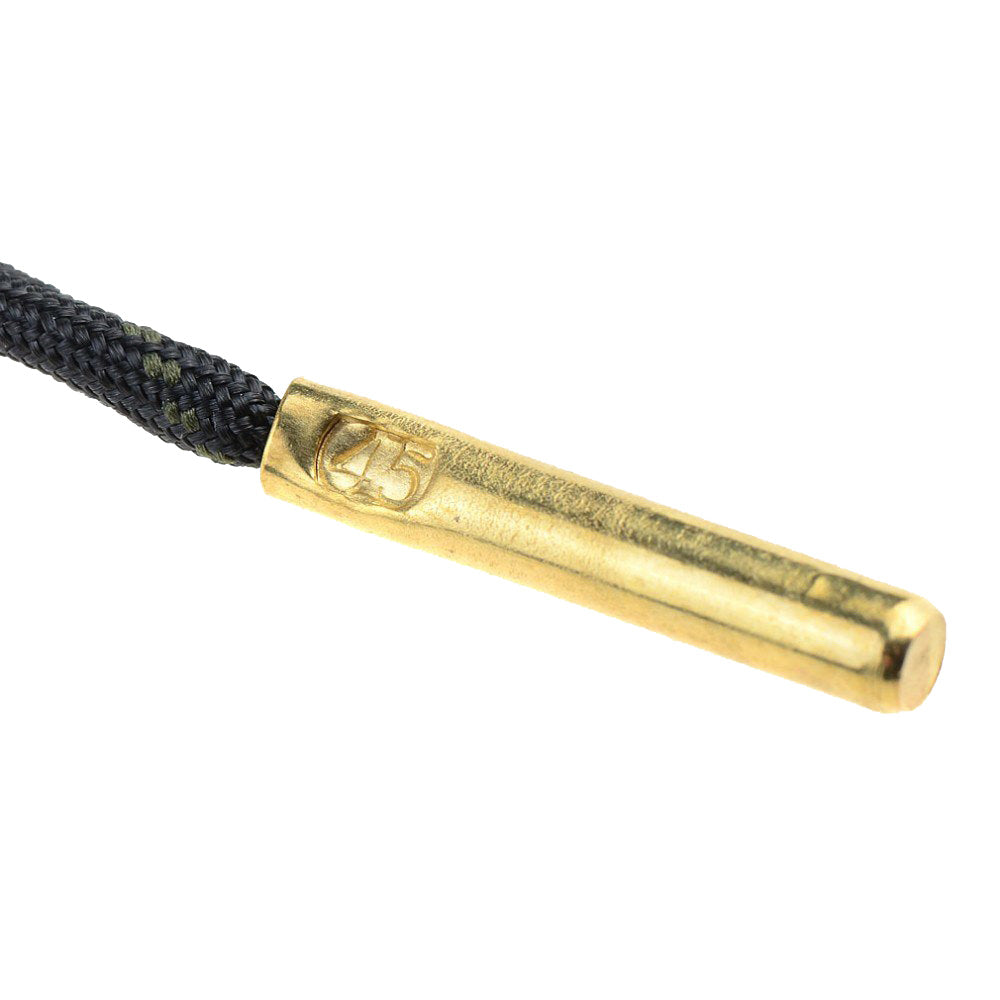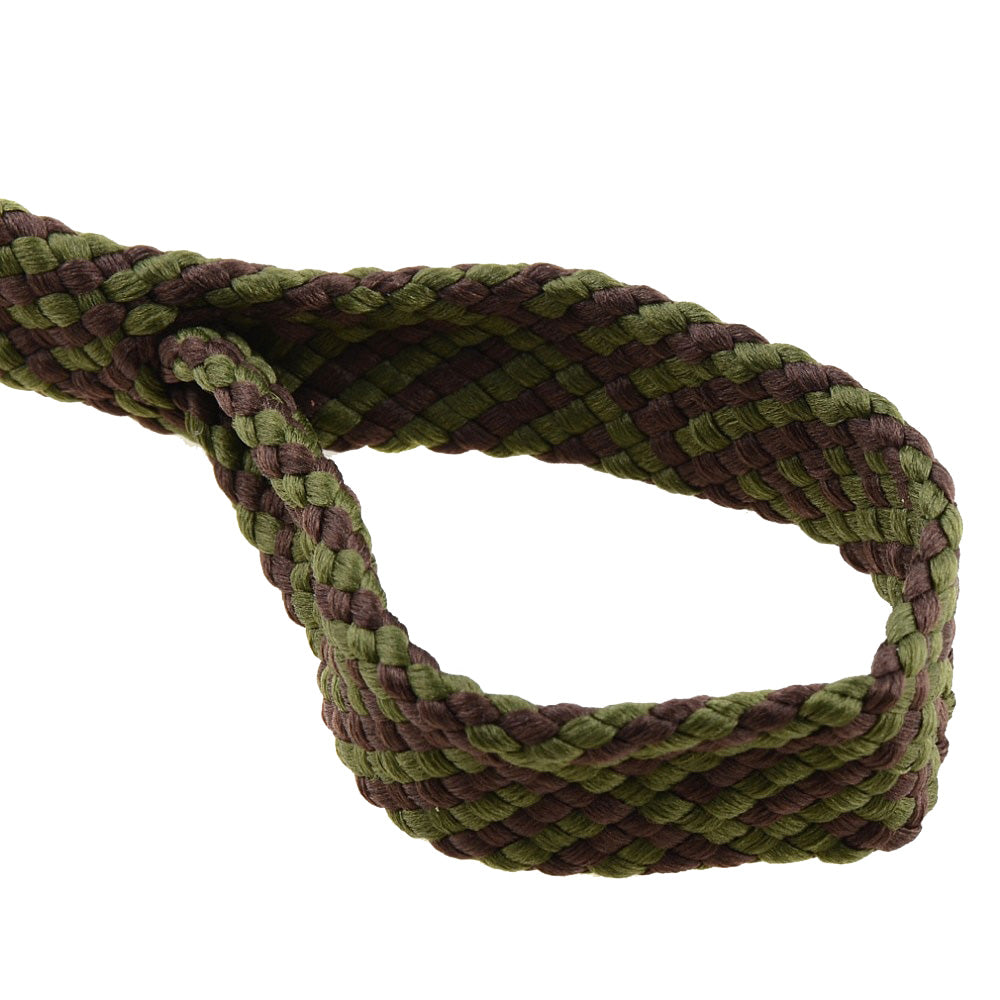 Shipping and Returns

Economy shipping is free and if you are not satisfied, contact us.